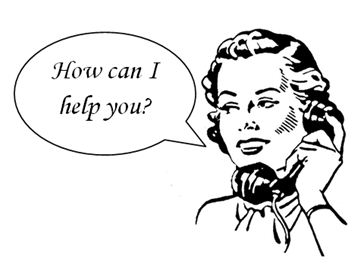 In service of my clients…
I titled this page "Services" for a reason. I view my job as a service profession. As such, I put client satisfaction at the forefront. In my work I rely on my experience and creativity, but
I leave my ego out of it
. The focus remains on the client's vision and what's best for the song. My overarching mindset is:
How can I help?
I want to be your partner in making your music sound its absolute best, whether I'm mixing, mastering, recording, or just offering advice and tips. A big part of my job is simply to
make your life easier
.
Take a look at
these testimonials
and read what past clients have said about working with me.
Mixing
Mixing is a complex task with a lot of minutiae, so I find it helpful to keep a broad goal in mind. For me, mixing is about identifying what is most special in a collection of recorded tracks, then knowing how to emphasize those special qualities and combine all those tracks into a
song
. Mixing is about guiding a listener's focus when they listen to that song, highlighting the special things for them. When I'm mixing, I always keep this broader goal in mind. My decisions all hinge on my emotional reactions to what I'm hearing. When the music stirs me more, I know I'm on the right path.
That explains my mindset when mixing. But the whole process starts first with a conversation, in order to understand the song and the vision of the artist or producer. Actual mixing work is done with a hybrid analog/digital setup. I choose my analog gear carefully for characteristics that cannot be found in the digital world, thereby offering something unique. Since the "brain" of the studio is digital, recalls are still quick and easy. It's the best of both worlds. Read more about my studio
here
.
My rate for mixing is $300 per song, which includes:
Up to 3 revisions
Editing, noise reduction, and click removal as needed
Vocal and/or instrument tuning (Melodyne or Autotune)
Basic mastering*
Discounts may be possible for mixing an EP or LP. Please
get in touch
to discuss a complete quote.
*A mix is delivered at release-ready loudness. So a single may not require further mastering, though it is always a good idea. In the case of EPs and LPs, further mastering is needed to properly sequence the album.
Mastering
These days, mastering can mean anything from a straight transfer to a complete reimagining of the tonal landscape of the mix. The first step is a conversation with the client to understand what is wanted out of mastering.

In general, my approach to mastering is guided by the precept to "do no harm." I respect the vision of the mix and only make changes when I am confident of an improvement. And while mastering can involve minute changes, I still prioritize emotional impact. It can be surprising how small adjustments can affect the feel and impact of a song. As always, I let my emotional reactions guide my decisions.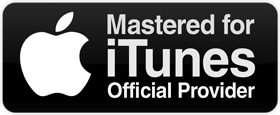 My rate for mastering is $60 per song which includes:
Mix evaluation to help make the mix as good as possible prior to mastering
Up to 4 revisions
High resolution master at 24 bit and 96k sample rate that meets the Mastered for iTunes criteria. Outlets like Bandcamp and HDTracks will also accept high res files.
CD quality master at 16 bit and 44.1k sample rate
AAC file for easy emailing or reference and phone playback (not intended for release)
Masters prepped for vinyl available upon request. Referrals to cutting engineers and pressing plants available.
DDPi for CD manufacturing available upon request